Description
Conwell Air Walking Boot Is Used For
■ Stable fractures of the lower leg and ankle.
■ Acute ankle sprains.
■ Post-op ankle surgery.
Features
■ One Piece Structure design with back and lateral shell in one piece
structure to provide greater support to the ankle and superior impact
resistance and great structure strength.
■ Patented flexible shell edge for comfort.
■ Patented adjustable toe protector provides extra protection for the toes.
■ Air can be easily adjusted to achieve desired compression and custom fit.
■ Rocker bottom design promotes natural gait and provides excellent stability.
■ 100% rubber anti-slippery sole and wear resisting sole for safety and durability.
Size Options
Max.
Foot Length
S
26 cm
M
28 cm
L
30 cm
XL
32 cm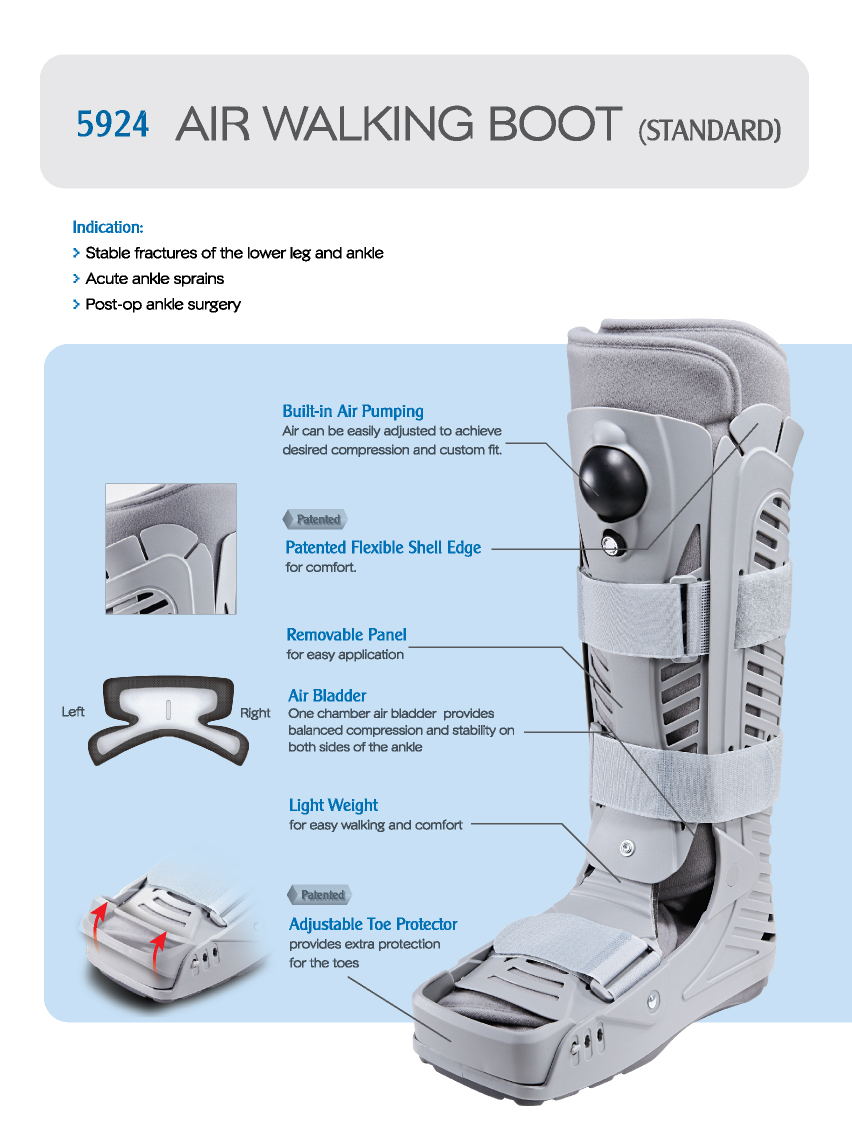 Buy Medical Things Online Provides Less Price Conwell Taiwan Air Walking Boot Product in Pakistan.